Holiday Stress
[
]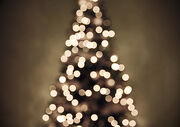 The holidays are supposed to be a happy time of year, but they can also be quite stressful as well. Here are 10 tips to help cope with stress or depression brought on by the holiday season.
Be Real - Set realistic goals and don't try to do too much.
Exercise - the holidays can often mean unhealthy eating or more alcohol consumption than usual, be sure to do 30 minutes of exercise a day to balance.
Make a List and Check it Twice - Make a list (or two) and cross things out when you finish them.
Drink and Be Merry... in moderation - Curb your drinking this holiday season, alcohol can act as a depressant!
Start a Tradition - The holidays are all about traditions, start a new one this year.
Spirit of the Season - Volunteer during the holidays to help those less fortunate.
Me Time - Don't forget to take some me for yourself.
Reconnect - The holidays are a great time to reconnect with those you've fallen out of touch with.
Share the Load - Don't forget to ask your friends and family for help, don't try to do it all yourself.
Laugh a Little - A little laughter goes a long way - see a comedy, tell a joke or take a moment to see the humor of the situation this holiday season.
More Information
[
]